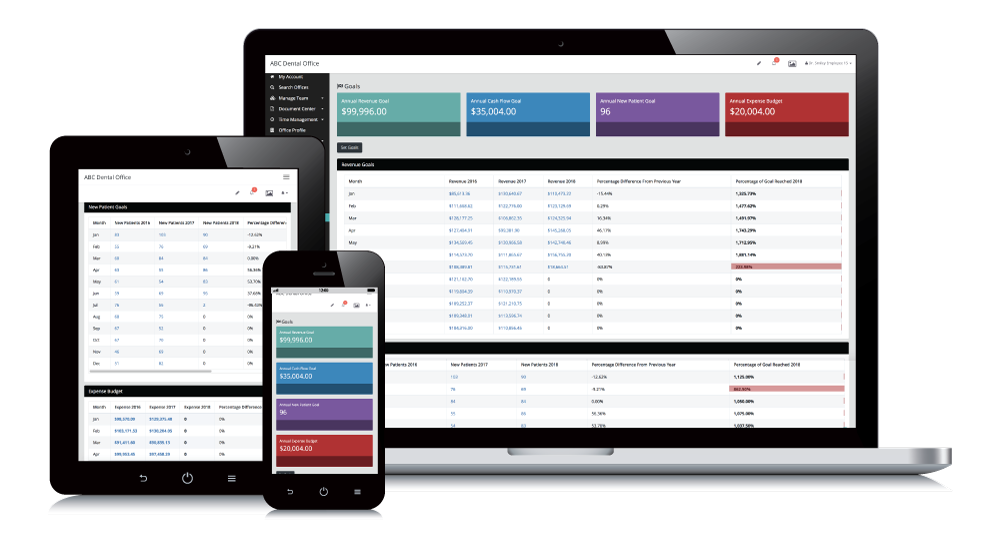 DENTAL PATIENT ENGAGEMENT MARKETING STRATEGIES
Marketing for multiple group locations can be demanding. MyBusinessPlatform cloud based software is designed to efficiently manage your growing practice from one hub. With our all-in-one solutions marketing tool, you can manage all aspects of patient engagement, including print, web and media for practices in different neighborhoods, cities or regions. Plan your marketing expenses and calendar for the year, create patient appointment mailers, collaborate on campaigns or dental care events. Our comprehensive solution puts you in control of tracking your efforts to retain, target and reactivate your demographic.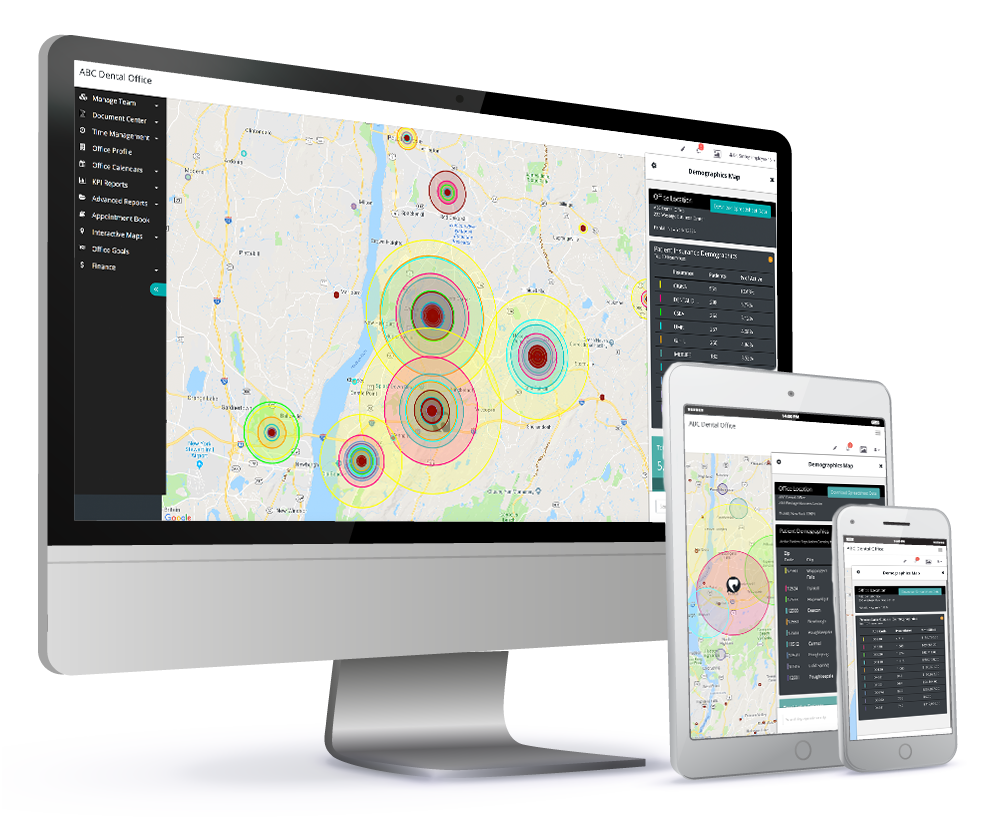 UNDERSTAND HOW TO ARRACT NEW DENTAL PATIENTS
Know Which Area to Target for New Patients
You can get most the patient demographic data your dental practice will need to create effective and dynamic marketing strategies directly from your current patients. This type of data is known as self-reported data and is generally considered to be the best and most accurate source of analytics for understanding your target client. When analyzed properly by our advanced dental practice management software, this patient data is easily measurable and can be invaluable in gaining a better understanding of your patients and refreshing your marketing campaign strategies to secure patient retention and loyalty. As the implementation of practice management software to manage patient data continues to evolve in your dental office, it becomes crucial input to a marketing strategy plan for the growth of your dental practice. In todays market, technology and accuracy of data is highly important to collate and analyze in order to create compelling marketing programs.