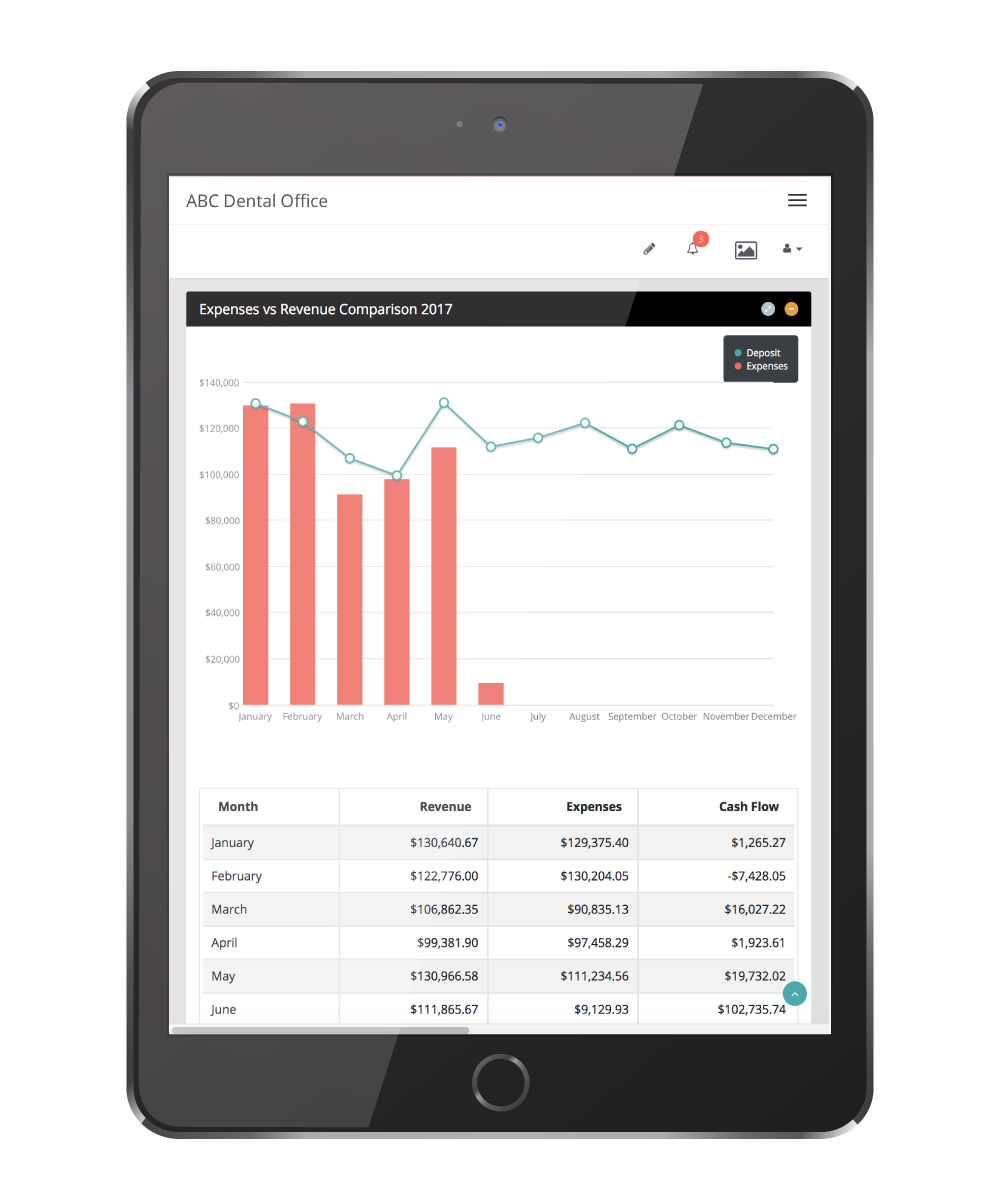 FINANCE TOOLS FOR YOUR DENTAL PRACTICE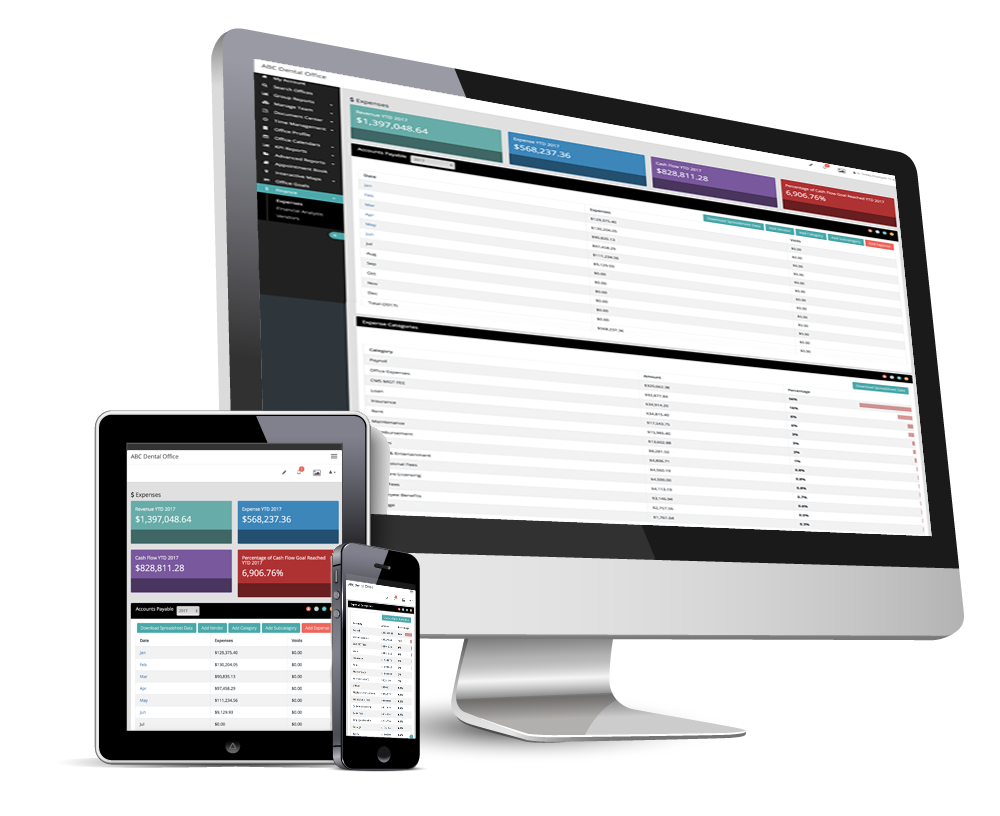 DENTAL PRACTICE FINANCE MANAGEMENT SIMPLIFIED
Manage Your Dental Practice Accounts Payable Online
Have real time access to your cash flow and expenditures without the hassle of numerous spreadsheets and software programs. myBusinessPlatform enables your practice to utilize one software platform to compare your practice expenses with your patient revenue to identify the health of your business.
myBusinessPlatform has cloud based dental software features that allow you to set expense limits for individual vendors so you know when you've exceeded budgets.
Provider and practice financial snapshots provide you with the ability to see where each dentist and hygienist is achieving their dental procedures revenue goals and new patient targets. Utilize our online dental procedure code analysis (CDT codes reporting) to identify dental procedures that drive your dental practice revenue. Identify dental services ones that have outstanding insurance balances and implement management protocols using our online dental software finance features.